Description
This is a handmade ring from a 1966 "6d", Six Penny coin – or "Tanner" as it was known.
Please note that due to the size, maximum UK ring size is going to bet around P or Q.
Price includes free postage in the UK and EU.
Also included is an original, brand new, un-circulated 6d coin.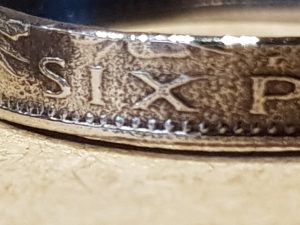 The coin is taken directly from the bullion bag, by me, wearing gloves.  Therefore you will be the first person ever to touch it!