Description
An experimental piece from seasoned reclaimed pallet wood.  This may also make a nice over table light.
This light is also featured in the 'how stuff is made' section – everything is an experiment in one way or another 🙂
Measures:  47″ x 10″ (can be mounted horizontally or vertically) and is 2″ deep.
Finished in hard-wearing polyurethane varnish.  No fixings have been added, I can make this permanently install-able, or use 'lift off' keyhole brackets.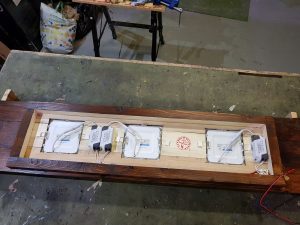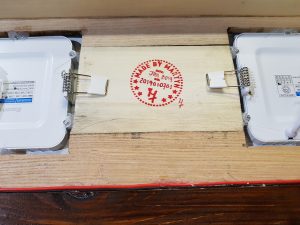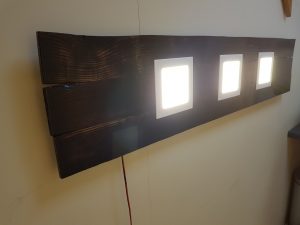 Shown here (lazily) with the two 'cornered' LIchtenberg pieces.