Description
Another from August 2016 now being sold to make space in the LOOvre Gallery.
This wonderful piece was another of my initial experiments to try and shape the burn.  It's 'wonderful' as the burn decided to go do its own thing – it must have sensed that I needed a drink!
Size: 31″ (H) x 16.5″ (W)
Another with a vibrant photoluminescent resin that really comes to life after dark!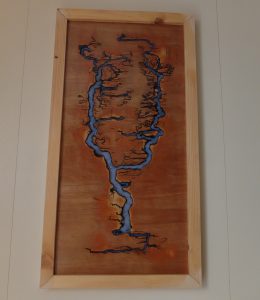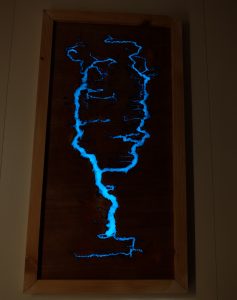 The initial burn did look very untidy, but cleaned up beautifully.